Welcome to New Life Church
Touching hearts; Changing lives!
Stop-The-Madness_WIDE.003
Stop-The-Madness_WIDE.003
What you can expect at New Life Church ...
For one, you can expect a very friendly atmosphere! Dress on Sunday morning is what is comfortable for you. We have a wide and varied group of people and chances are you'll see someone like you. If you care to, you can have some refreshments before service in the fellowship hall. Each Sunday service lasts about an hour and a half. You'll see a 5-minute countdown on the screen prior to each service and when it reaches 0:00, the Praise Band leads us in lively, contemporary worship. We sing a few songs and then greet one another. Now it's time for a few quick announcements, the offering, (visitors are not obligated or pressured in any way to give in the offering), then Pastor brings an inspiring, encouraging message. There is always time for prayer and ministry.
NLC exists to serve God, each other and our community.
The "No Religion Zone" is who we are...

Thank you for visiting the NLC web site.
Feel free to look around and hopefully
you will find answers to the most
common questions you have.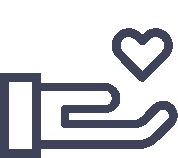 "Whoever is generous to the poor lends to the lord, and he will repay him for his deed."
What people are saying about New Life Church
We stayed at Kalahari and stopped by New Life Church on the way home back to Dayton. Thank you all who made us feel so welcomed.
Our youth group stopped here for Sunday services, hospitality was overwhelming. The service was right on to what we were teaching our group as we traveled thru the area for a missions trip. I highly recommend if you're in the area please do stop by.
Please reload